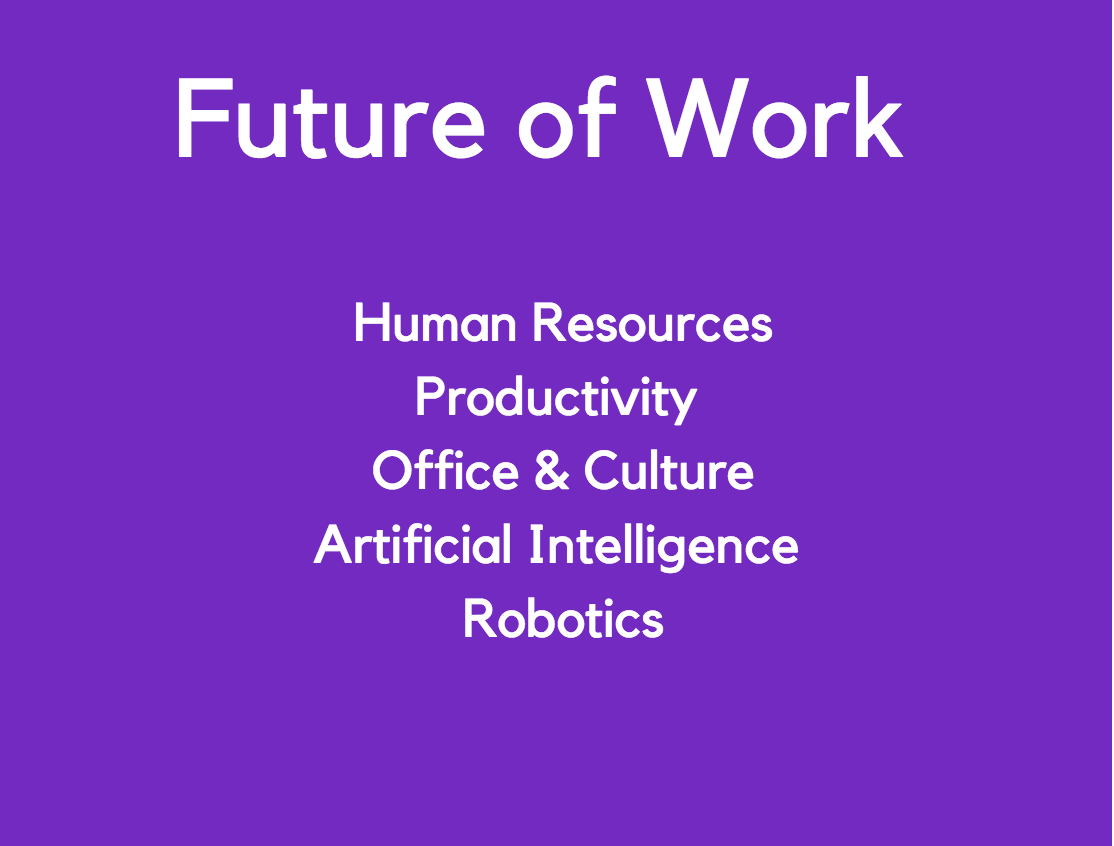 Accelerator Fall 2019:
Future of Work
Application deadline: August 10
Program dates: September 10- November 25
Program overview
The real opportunity presented in the Future of Work is beyond optimizing labor to be faster, cheaper, and more cost efficient. The big opportunity for companies is to concentrate on value creation and explore new sources of value and meaning in order to remain competitive amid rapidly changing market dynamics. Key value drivers should include focusing on the customer, workforce, and company rather than just cutting costs.
Value creation should be a balance between technological innovation and a more human-centric approach to creating a better work environment which includes employee motivation and incentives, team structure and communication, office hierarchy, and culture at the workforce.
We are looking for startups that create value for the workplace of the future.
During the program, these startups will be introduced to departments of innovation and corporate development of leading corporations to meet and discuss the possibility to partner and launch POCs.
Startups will also meet relevant strategic investors from top VC firms at 1on1 office hours and startup showcase at the end of the program.
Criteria
Startups can range from pre-seed to series B
Startups must have well built product that is ready for deployment and POCs.
Team can spend time in the U.S to launch pilots and partnerships during and post program.
Startup is open to fundraise from venture or corporate funds.
Terms
No Equity taken
Office Space provided
Software and Service Provider Perks
Additional office hours by Jemm Ventures team
$20k participation fee
Application Process
After receiving your application, we will review it and may schedule a series of interviews via Skype or in person.
If we decide to accept your startup into the program, your team will have several days to make a decision.
Once we reach our cohort quota, no additional startups will be accepted into the program.
About Jemm Ventures accelerator:
Jemm Ventures accelerator program is designed to provide startups with business development opportunities.
Our management team spans 16 years of startup work, has previously operated 8 startup accelerator programs, and worked with over 130+ startups who collectively raised over $125m.

Select sector focused startups we advised or accelerated: